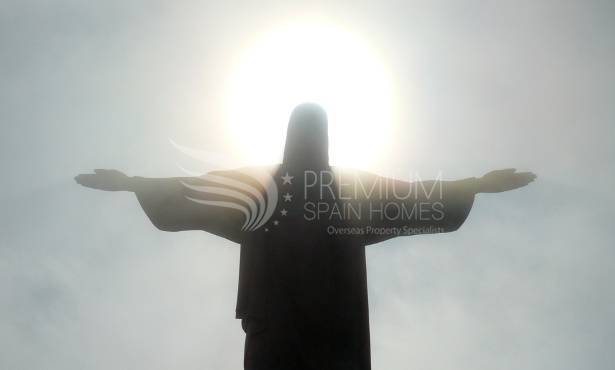 EASTER IN SPAIN
A fantastic climate all year round isn't the only reason that Spain is the number one location for Europeans to flock here to live.
In my last article I wrote about the fantastic food on offer but the interesting cultural differences also draw people to these sun drenched shores.
Next month sees the Easter celebrations begin.
While in the UK and some other parts of Europe Easter is rather low key and revolves around chocolate and Bank Holidays, in Spain it is the most important national celebration.
The Easter Holy Week is known across the country as Semana Santa.
As a boy who had moved from Wales to Spain I remember my first Spanish Easter being a culture shock but in the nicest and most interesting of ways.
Here the celebrations for Easter are on a grand scale. With every city, town and even tiny villages holding a procession of some sort.
In the big cities these processions can stretch back miles as nearly every person comes out to play their part in it and enjoy themselves.
The types of processions and celebrations vary enormously from region to region.
In Alicante we have many things happening during the week which makes it a fascinating time for visitors, expats and locals.
This year the celebrations run from April 9 to the 16th.
The processions go through all of the area's main streets and thoroughfares and are colourful, thoughtful and memorable.
It really is a time when the region and entire country come together to celebrate, respect and remember what Easter is all about.
That said there is still lots of fun to be had and live music events accompany a carnival type atmosphere once the sometimes sombre daytime mood is replaced by the evening.
If you've never experienced Easter in Spain I highly recommend it as it's truly an unforgettable experience.
Thanks for reading and if you have any questions whatsoever about Spanish property, lifestyle or even food please don't hesitate to get in touch with us by clicking HERE or sending me an email to geraint@premiumspainhomes.com
Geraint