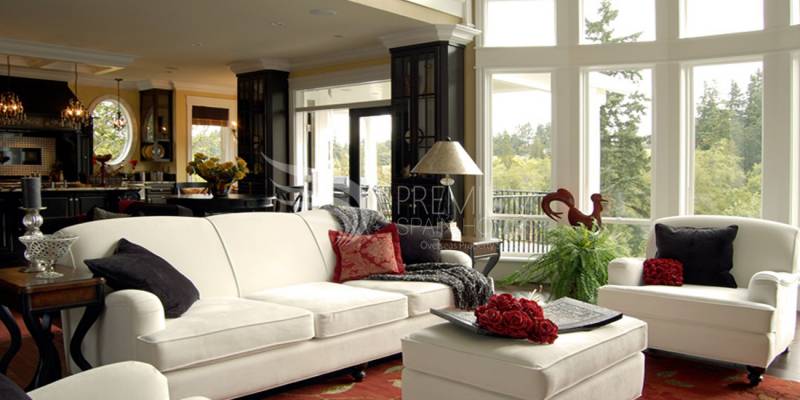 The concept of Home Staging is a set of techniques to enhance a home and give it a more attractive to potential buyers. Home Staging literally means staging the house. These techniques were developed in the United States thirty years ago and are now being implemented in Europe in countries like the UK, Sweden and France.
The goal of Home Staging is to condition a home to be sold as quickly as possible and at the best price.
Specifically the Home Staging consists of:
Depersonalize
Order
Clear
Clean
Repair
Organize the space and harmonize
Home Stager's work is to use these techniques to highlight the strengths and minimize the weaknesses of a property. Therefore, do not try to hide the defects, but to fix them. Nor is decorating the house, and the decor is very personal and if the goal of Home Staging is to convert the house into a neutral and welcoming place where most visitors feel comfortable.
Why resort to home staging?
Prospective buyers visit a home often have difficulty in a custom designed and decorated with a very strong so do not finally made an offer to purchase house. For this reason one of the fundamental principles of home staging is to depersonalize the house that you like as many people and can imagine living in the house from the first minutes of the visit.
To sell your home when supply is abundant and potential customers are demanding, you have to highlight it from the competition. After applying techniques of Home Staging, homes look clean, comfortable and welcoming, most notably the existing supply.
Homes that are not in perfect condition are very often subject to large price negotiations, resulting in cuts of up to 15%. A home where you have applied a Home Staging limits any possibility of negotiation as to not be anything to criticize sold at their real value.
Thanks to Home Staging properties sell fast and at the best price.
What type of property is directed the home staging?
The Home Staging is aimed at all types of property, other homes or offices, big or small houses or apartments, second hand or new, modern or classic, for sale or for rent.
You can apply the Home Staging in any type of property being offered on the market for sale or rent in order to increase the chances of finding a quick and looking to get the maximum benefit.
Why go to a prefessional home stager?
Although Home Staging techniques seem simple, it is often very difficult for a homeowner who has spent many years living at home be objective enough to see any defect in your home and apply the tips you've read about Home Staging. So bring your professional outside perspective and aim to help the owner to add value to your property.
Nor should we forget that the implementation of Home Staging in a home takes time and experienced Home Stager achieve the desired goal much faster than an owner who applies these techniques for the first time.
Do not hesitate to go to a professional, and so can stop worrying about managing your home conditioning enjoying their free time to make your move to your new home.