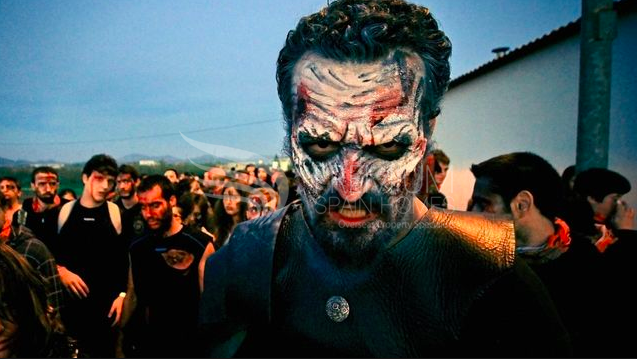 Torrevieja brings the 36th edition of the Survival Zombie, a real game that mixes hideaway with gymkhana through the main streets of the city.
This year's celebration of "Halloween" will be very special in the town, the Survival Zombie will held overnight through the streets of the city. Participants can choose to be survivors flee to avoid being infected or be zombies.
When the game starts, about 23 pm and lasts 8 hours, each person has its role and everyone wants to get to the end without being "hunted" by any zombie. If that happens can stop playing or join the camp of the living dead, thanks to the makeup of the organization.
They expected between 1,500 and 2,500 players "of the whole area of Alicante and Murcia and from Valencia. "It's the first time in three years that matches the Halloween night on Saturdays, which had never been done and are preparing many surprises for everyone to enjoy in Torrevieja"
Tickets, ranging from 5 to 33 euros, are available on the website of entradium.
World Real Games has over 5 years experience creating reality games aimed to overcome several tests over a course set in a town or city and get "live" to the end. Along the route, the survivors discover an apocalyptic story that they should form part to avoid the "end of the world" and that the zombies conquer the territory.