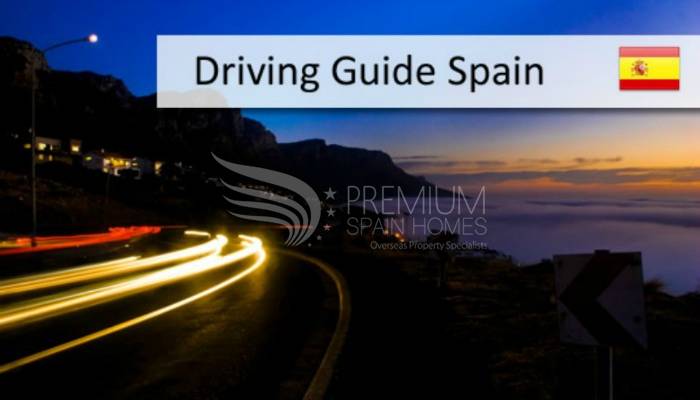 The basic requirements for obtaining the appropriate driving license or permit in Spain are as follows:
– You need to be the established legal age for that particular permit or license
– You must pass the theory or practical tests
– You must pass the appropriate psycho-technical aptitude tests
– Other additional requirements: in some cases, you will need to have held a previous class of permit or license, or you may need to have held a licence for a certain period of time

In Spain, driving permits and licenses are issued by provincial and local traffic headquarters once they have checked that you fulfil the mental and physical requirements and you have demonstrated that you have the knowledge, skills, aptitude and behaviour required.
FOREIGN PERMITS
In addition to the Spanish permits and licenses, the following permits are valid for driving in Spain:
Driving licenses issued in any Member State of the European Union or Member states of the European Economic Area, provided that the required age is the same as in Spain and that are in force.
The holder of a driving license issued in one of these states who has his normal residence in Spain will be subject to the Spanish provisions in relationship with their duration, control of their mental and physical fitness and the allocation of penalty points.
In the case of a driving license not subject to certain duration, the owner shall renew the license after two years since the establishment of normal residence in Spain.
The holder of a license that has normal residence in Spain, and who is subject to Spanish legislation in accordance with the provisions set of the preceding paragraph shall continue in possession of his/her driving license. An entry shall be made in the Drivers and Offenders Registry of the permit duration that applies according to his/her age and type of license held.
EXCHANGING DRIVING LICENSES ISSUED IN OTHER COUNTRIES
Spain has agreements with a large number of countries, so by fulfilling a series of requirements and completing certain paperwork, you can hand over your foreign license and get a Spanish one.
Each agreement sets out the requirements for that particular country and even for each type of permit or license. Basically, you need to be resident in Spain, demonstrate you have the necessary mental and physical skills, show your original foreign driving license, not have had your license confiscated in your home country and provide documents such as photographs.
Please note that if you obtained your license abroad after the exchange agreement was signed and you lived in Spain before that agreement was signed, your licence cannot be exchanged.
DRIVING LICENSE POINTS SYSTEM
Spain introduced the driving license points system (the so-called carnet por puntos) in 2006. Every driver starts out with a fixed balance of points (normally 12 and 8 for novice drivers). Each time a driving offence is committed, in addition to a monetary fine, a certain number of points is subtracted, depending on the severity of the offence (for example, driving without a seat belt would mean you lose 3 points). Over time, if you have not lost any points, your balance increases up to a maximum of 15.
Losing all your points means you lose your driving permit or license and you will be required to attend a series of retraining courses to get it back. You can also do these courses to recover lost points, without having to wait until you lose them all.
VEHICLE DOCUMENTATION
The basic documentation that you should have with you while driving, apart from your driving license, is the vehicle traffic permit [Permiso de Circulación del Vehículo] and the vehicle technical inspection certificate [Ficha de Inspección Técnica].
Alongside these documents, you should also have with you proof that your vehicle is insured. This insurance is compulsory for all vehicles and the best way of demonstrating that your insurance policy is fully up-to-date is by carrying the receipt from your last premium payment, which shows the insurance renewal date.
REGISTRATION
In order to identify and track vehicles on Spain's roads, every vehicle normally driven in Spain must have a Spanish registration plate. it is the owner's responsibility to start the procedure for obtaining a Spanish registration number.
To register your car, you must pay the appropriate fee plus the registration tax [Impuesto de Matriculación] and the tax on motorised vehicles [Impuesto sobre Vehículos de Tracción Mecánica or IVTM] if applicable. Your vehicle may also have to pass an ITV inspection and you will have to process your application at the provincial traffic headquarters.
When transferring a vehicle to another owner, a full set of documentation must be transferred with it, plus the yearly tax on motorised vehicles [Impuesto sobre Vehículos de Tracción Mecánica or IVTM] payable to your local council, must also be up-to-date. You must also have no outstanding fines for traffic offences.