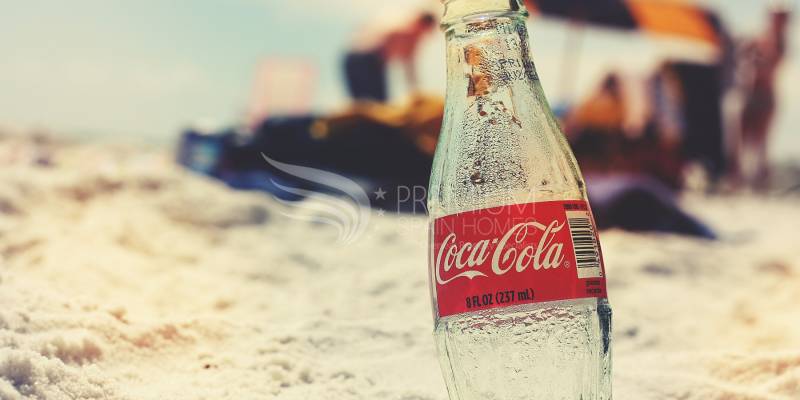 Image by Angel Acevedo
If you want to swap rainy days for sun-kissed bliss, the good news is that Spain boasts Europe's sunniest climate. Although the whole of Spain enjoys fabulous weather, if you want to feel the full force of the sun's rays all year round, the country's Mediterranean coastline is where it's at.
In fact, with an average 320 days of sunshine every year, the Costa Blanca enjoys more than twice as many hours of sunshine as the UK. So, when the UK is frozen and wet, Spain's most temperate region is all but guaranteed to be bathed in glorious sunshine.
The health benefits
According to the World Health Organisation (WHO), Costa Blanca's near perpetual sunshine, combined with low humidity, makes it one of the healthiest places to live in the world. Furthermore, at a time when pollution is becoming a major problem throughout the world, the air quality in Costa Blanca's biggest cities, such as Benidorm, is considered to be 'exceptional'.
These factors, in combination with the country's outstanding healthcare system, contributes to Spain's inhabitants enjoying the highest life expectancy in Europe.
The spectacular scenery
Translated into English as the 'White Coast', the Costa Blanca landscape is dominated by the Mediterranean Sea and a variety of stunning mountain vistas. As such, the area is blessed with a plethora of Blue Flag beaches, hidden coves, natural parkland and beautiful rustic villages that, in combination, provide a taste of authentic Spanish life.
Additionally, with sunny days to enjoy and a healthy spring in your step, the Costa Blanca offers a selection of amazing outdoor activities to choose from. There are world-class theme and water parks, nature reserves, internationally renowned golf courses, plus a whole collection of attractions with cultural and historical significance. In short, the Costa Blanca's spectacular scenery is begging to be explored.
Spanish is the world's happiest language
Using a range of online sources, a team of researchers from the University of Vermont built a database of billions of words from the world's 10 most popular languages in a bid to find the happiest.
After narrowing the database to the 10,000 most used words for each of those 10 languages, the team evaluated each word to decide whether they possessed positive or negative connotations. After all the results were counted, the Spanish language was found to have the greatest proportion of positive words. English, by comparison, was third on the list.
The cost of living
A recent article published by The Independent revealed that it is potentially cheaper to commute to London from Madrid than actually live and work in London. While the article is a reflection of the sky-high prices being endured by people living in the English capital, it also acts an illustration of the relative cost of living between the two countries.
For instance, let's take the average property prices of Spain and the UK as a starting point. In the city of Alicante in Costa Blanca, the average price of a property is currently (January 2016) €247,000, which equates to just under £185,500. Comparatively, in the UK, the average house price is £286,000, which means the average house currently costs around £100,000 less in Spain.
This a massive difference, and once you add potential savings on utilities, food and other costs, the reduced cost of living in Spain compared to the UK becomes even more significant.
It's on the EasyJet route map
The Costa Blanca region is blessed with three international airports, situated in close proximity to Alicante, San Javier and Murcia. And the best news of all is that each airport offers daily low-cost flights to and from airports right across the UK.
For this reason, it has become easier than ever to stay in regular contact with friends and family, and relocating to Spain no longer means having to cut yourself off from your loved ones back home.
The fiesta culture
Almost every town and village in the region hosts at least one spectacular festival, where crowds of people take to the streets to celebrate as only the Spanish know how.
Arguably the most famous of all the Costa Blanca's fiestas is the Fallas Festival in Valencia. Held in March to commemorate St Joseph, this week-long event has grown to become one of the world's greatest fire fiestas. Attracting international crowds, visitors should expect to bear witness to a riotous mix of tradition, political satire and art, punctuated by fireworks, papier-mâché statues set ablaze and scores of people having fun.
Premium Spain Homes makes buying a Spanish property easy
From Costa Blanca viewing trips that allow you to discover the area before you buy, to legal advice from qualified experts, it's our job to help make buying your Spanish home as easy as possible.
For more information and to speak to one of our multi-lingual property experts about making your dream of living in Spain a reality, contact us today.