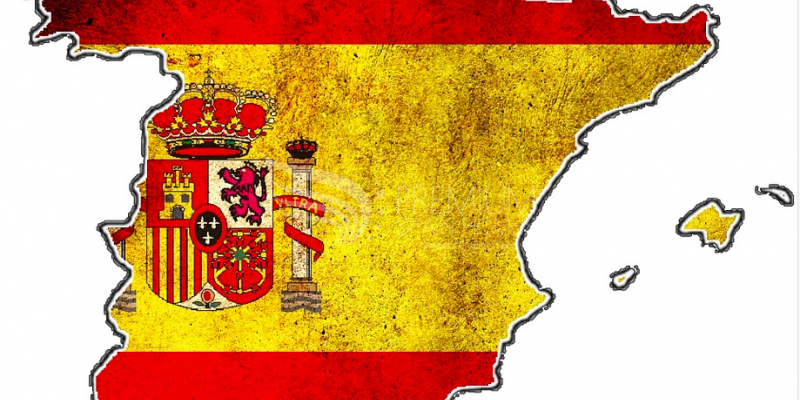 Image from Pixabay
After the 2008 financial crisis and the subsequent collapse of the Spanish economy, many investors lost confidence in the country's property market.
Fast forward to this year, though, and the picture is looking very different. Spain is now home to one of Europe's fastest growing economies and, consequently, investor confidence returned to the Iberian country in a big way in 2015.
So, using our knowledge of the market, as well as industry data compiled by Kyero.com and a range of other trusted sources, for insight, here are some Spanish property market predictions that suggest 2016 is going to be another positive year.
The Spanish property market will continue to grow
In the second quarter of last year, Spain's economy grew at its fastest rate since the first three months of 2007. And, although growth slowed slightly towards the end of 2015 – thanks, at least in part, to an imminent general election – the economy still expanded for the ninth consecutive quarter.
The boost in the Spanish economy has helped the country's high levels of unemployment drop significantly, which, in turn, has created an increase in consumer spending power. In combination, more jobs and an increase in spending by Spanish residents has led to an increase in mortgage lending.
According to Kyero, residential mortgage approvals enjoyed a year-on-year increase of 18.71% in 2015. And an increase in demand has also led to a significant increase in the number of new homes being built throughout the country, which is helping to keep the market buoyant.
In short, these factors suggest the growth of the Spanish economy is proving to be the main driver behind the recovery of the country's housing sector. So, with job and spending security showing no signs of slowing any time soon, growth in the Spanish property market looks set to continue throughout 2016.
Brits will return to Spain in their droves
After the financial crisis, the number of British people moving from the UK to Spain fell dramatically. However, the latest government statistics reveal that foreign demand for Spanish property is now close to record levels, after overseas buyers were involved in 13.52% of the entire country's property sales in the third quarter of 2015.
British buyers are returning to the Spanish property market in their droves for two main reasons. Firstly, the relatively strong UK economy and the strength of the pound against the euro is providing sterling buyers with a boost in spending power. And secondly, with UK house prices rising at a record level, homeowners with a significant amount of equity will find they have plenty of money to invest in an overseas property.
For these reasons, it is reasonable to expect that Brits will continue to flock to Spain in search of their dream property in the sun. And, while property prices are going up in line with demand, they have yet to reach pre-financial crisis levels, so affordable investment opportunities are still a real possibility.
Talk of a new property bubble is premature
The increase in sales and property prices in Spain has created whispers that another housing bubble in the country is inevitable. However, as this article by Spanish Property Insight aptly illustrates, there is still massive room for growth before the Spanish property market even comes close to the level it reached in 2007.
For this reason, it is possible that fear over a new property bubble developing is largely because of the legacy of trauma caused by the last real estate boom and subsequent crash.
Alicante will be the safest place to invest in 2016
When looking for the best place to invest in Spanish property, domestic demand for homes and a significant level of international investment are two key factors to consider.
In an attempt to find the best place to buy, the team at Kyero.com looked at both these factors, plus unemployment levels. Based largely on the fact that over half of the properties sold in Alicante last year were to international investors, they predicted that the Costa Blanca city will be the safest place to invest in a Spanish property in 2016.
Are you thinking of moving to Spain in 2016?
At Premium Spain Homes, it's our job to help make buying your Spanish property as easy as possible. From Costa Blanca viewing trips that allow you to discover the area before you buy, to legal advice from qualified experts, we can offer advice and support along every step of the buying journey.
To speak to one of our multi-lingual property experts about helping you to find your dream Spanish home, contact us today.