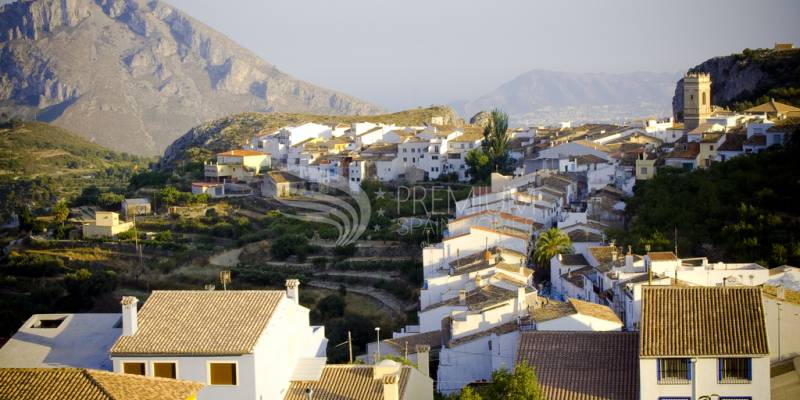 Image by Juan Carlos

Reasons to Be Positive About the Spanish Property Market in 2016
After years of uncertainty, 2015 was the year that the Spanish property market started to recover in a big way. As economic conditions continue to improve, 2016 looks set to be another positive year – and here are just eight of the reasons why:
House prices are stabilising
After years in decline, house prices across the vast majority of Spanish regions are now stabilising. Spanish Property Insight's (SPI) 'House Price Tracker' uses a range of data from trusted sources to show how house prices fluctuate in Spain over time. And the latest data published by SPI indicates that prices are trending towards a more stabilised property market. Data brought out by Pisos.com and published by Spanish News Today paint a similar story.
Higher consumer spending
In the fourth quarter of last year, the Spanish economy expanded by 3.5% compared to the same period of the previous year. As a result, just a few years after suffering one of the continent's worst banking crises, Spain now has one of the Eurozone's fastest growing economies. According to the Wall Street Journal, the main reason for this remarkable turnaround is the huge increase in consumer spending.
Growth and employment
According to the Financial Times, Spain's unemployment rate has fallen to its lowest level in nearly five years. After years of recession, 2015 saw the biggest annual fall in unemployment figures since records began. Although the percentage of working adults out of work is still high, the number is expected to continue to drop in 2016.
Mortgage lending is increasing
As a consequence of higher consumer spending, increased employment and a buoyant economy, Spanish banks now have the confidence to increase their mortgage lending. In November of last year, the General Council of Notaries revealed that mortgage lending across Spain had increased by 7.3% year-on-year.
New home building is on the rise
As a consequence of increased mortgage lending, the number of new homes sold in Spain has increased for the 18th month in a row. As a result, using government data, Aliseda (owned by the Spanish bank, Banco Popular) have revealed that, last year, new builds increased 29% by the end of October. Furthermore, to meet demand, Aliseda predict that new builds will need to reach 200,000 per annum from 2016.
Foreign demand is fuelling the market
Historically, the Spanish property market has been fuelled by an influx of foreign demand. After 2007, when the property market crashed, those numbers fell significantly. In 2015, however, foreign property hunters returned to Spain in their droves. The latest statistics reveal that the number of international buyers increased for the 16th quarter in a row, with British demand in particular growing.
A record number of tourists are visiting Spain
With more than 60.8 million visitors between January and October, Spain enjoyed a record number of tourists last year. A significant proportion of the British holidaymakers are thought to have been property hunters. With the strength of the pound against the euro at this time, UK homeowners with equity in their property are finding they have money to invest in Spain.
Private investors are turning to property
Writing about a study by Tecnocasa (a chain of estate agents), the Spanish daily newspaper La Vanguardia suggest private investors are turning to property because of low interest rates and market turmoil. Small investors such as pensioners are reportedly responsible for one in four Spanish property prices, as they try to make their savings work for them.
At Premium Spain Homes, it's our job to help make buying your Spanish property as easy as possible. From Costa Blanca viewing trips that allow you to discover the area before you buy to legal advice from qualified experts, we can offer advice and support along every step of the buying journey.
To speak to one of our multi-lingual property experts about helping you to find your dream Spanish home, contact us today.