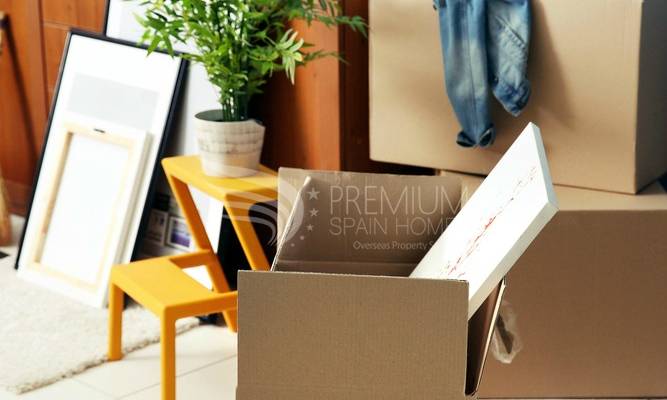 5 Ways To Make Moving House Easier
1. PICK UP PACKING MATERIALS ON THE CHEAP
There are lots of places to buy boxes, packing tape and other supplies. Yet the cost of these things can add up quickly; especially if you buy them new from Staples or any number of stationers out there.
Pretty much all retail outlets get a lot of packing materials with new stock each week. You can reduce your costs by asking these places to save boxes for you (they'd only go in the bin anyway). If you need boxes in all different sizes, furniture shops would be your best bet.
2. HIRE A VAN (OR A MAN WITH ONE)
If you want to move, you will have to hire a van if you don't already have one. A car is good for taking a few things, but if you have a lot to move it will be a lot quicker to hire a bigger vehicle. If you need an extra pair of hands, you will find many a man with a van on the web.
Yet like everything else, not all such hire companies are made equal. Check the company's reputation on the web. A site like Shiply is good if you want to get free quotes for your move. Make sure that the right insurance with your van hire so that you're protected if your vehicle gets damaged. If you're a student, you may be able to get a discount.
3. LABEL AND ORGANISE YOUR STUFF
Having to guess what's in each identical box is one of the least fun things about unpacking. To make it easier, you need to keep track of your stuff. You could use a black marker to identify the contents and owner of each box.
Yet there is a more efficient option: using inventory software. A computer, a smartphone and printed barcodes are especially useful if there are a lot of items in the boxes; besides, you can't search handwritten notes.
4. CLEAN AND DUST AFTER YOUR MOVE
If your furniture wasn't dirty or dusty when you started moving it, then it probably is now! Before you load it into your new home, we'd advise that you give it a wipe down. You can finish cleaning once it's all in the house, but its best to get rid of as much debris as you can before putting it to use.
5. ASSEMBLING FURNITURE
While you'll probably have to move some cumbersome furniture – such as your sofa – in one piece, it would be best to transfer some items in bits. To be sure that you know how to put the items back together, it's best to keep the instructions close at hand. If you can't find the manual, you may be able to get it online, or by phoning the manufacturer before your move.
Source lovechicliving