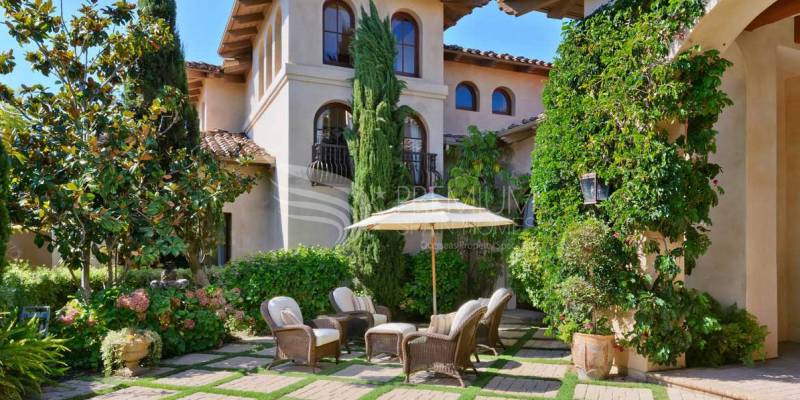 Don't let your dream Spanish home become a nightmare – in 3 easy steps
Every so often stories will circulate in the media about British people being ripped off when buying homes abroad.
Deposits stolen on properties that didn't even exist, land being grabbed back by rogue local authorities and similar tales of woe.
That's bad news but the good news is it is very, very rare and can be avoided by following 3 simple steps.
Step 1:
For me the biggest way to avoid your dream home in the sun turning into a nightmare is by using a reputable agent and not trying to do it all yourself.
The internet has been great for people researching the areas they want to live, getting a feel for the properties within their budget range and gauging if the agents they are dealing with a good reputation.
But it's also been bad for people who search for homes online and make offers without having actually been to the property. We actively discourage this and insist on people coming to view the property so they can get a proper feel for the neighbourhood, transport links and local environment.
Doing it yourself also means that you'll have to deal with the legal and financial sides of any sale without the assistance of local experts to advise you.
A good local agent has a wealth of local knowledge and expertise and can provide you with advice from the outset.
Also look into an agent's reputation and even their circumstances. I have lived in Spain for more than 30 years, it's my home, I have a family here and well established company – it's these sorts of things you need to be looking into.
Step 2:
Cheap isn't cheerful.
When people pay peanuts they get monkeys as the old saying goes. And if something sounds too good to be true then it usually isn't true.
Everyone likes to feel they are getting a good deal, that's just human nature but the cheaper the property the more likely there could be hidden problems lurking somewhere in the background.
If a property is considerably cheaper than similar homes this should ring instant alarm bells. Why is it so cheap?
Step 3:
Cash isn't always king.
Never handover large amounts of cash when buying an overseas property. This leaves you no paper trail and also leaves you open to a hell of a lot of risk.
No reputable companies selling Spanish homes would ever insist on cash payments. Transactions through a bank give you much more protection.
Remember the horror stories make the news because they are so unusual.
And for every dodgy company selling overseas homes there's dozens of professional, honest and trustworthy ones, just like us who have been serving people for many years.
Thanks for reading and if you have any questions about what life's like in Spain, how to book a viewing trip with us or any other matter you need help with please do not hesitate to contact me or my team at anytime.
Geraint