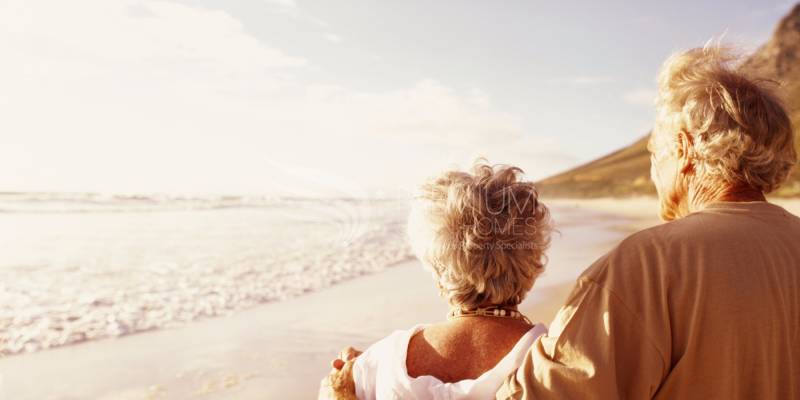 Laying the foundations for a life in the sun
About 40 years ago my mum and dad visited the Costa Blanca on holiday.
They loved the place. They were taken by the locals, the lifestyle and of course the weather which measured up very well to an often wet and windy Wales where they came from.
My dad's background was as a civil engineer who lectured at a university and ran his own construction business.
He saw a huge opportunity in Spain back then as it was relatively undiscovered and had massive potential.
He started off with buying a small apartment and over the years that developed into a well established and respected residential and commercial building business.
He was one of the first foreign developers but quickly learned the language, worked extremely hard and built trust with Spanish colleagues and business partners.
Even today my business Premium Spain Homes is built on those original foundations of trust, communication and doing the best job possible.
Things went very well and when I was eight years old we all (mum, dad and my brother Robert) moved over to a start a new life in the sun.
I can remember how exciting it was. Swapping tracksuits and woolly hats for shorts and seemingly endless days of playing outside in the sun. It felt like one big holiday.
At the time my brother and I were rarities. Pale skinned foreigners with funny accents.
But we learned the language quickly with the help of Spanish school friends.
And as the case still is Spanish people are generally warm and friendly and helped us to settle into our new lives.
When I left school I worked for Dad's company helping out on the building sites of his developments.
This experience stands me in good stead now as I understand how the development process works and can recognise the difference between good and bad builds.
In 2007 I launched Premium Spain Homes and we've grown steadily since.
We've sold hundreds of homes across the region and one of our latest projects – Infinity Villas, is proving to be one of the most exciting and luxurious developments yet.
Away from work I have two sons with my lovely Spanish wife and now consider myself more Spanish than Welsh – although my Welsh accent is still pretty strong when I'm speaking English.
It is genuinely a wonderful way of life and I still feel a great sense of happiness in being able to help people to find their dream homes and start to enjoy the fantastic lifestyle here in Spain.
Helping people to turn their 'sunshine' dream into a reality is the best part of our work.
Thanks for reading and if you have any questions about what life's like in Spain, how to book a viewing trip with us or any other matter you need help with please do not hesitate to contact me or my team at anytime.
Geraint